Internet Searches on Mobile Devices
• An impressive 2/3 of all mobile phone owners now use their devices to access the web. Google predicts this will continue over the upcoming years!
• Without mobile optimization, most websites are way too complicated and difficult to be seen…much less used…on smart phones, tablets and other hand-held devices that have a fraction of the screen viewing area of a desktop or laptop computer.
• 61% of users who participated in a recent Google study said they are unlikely to return to a website they had trouble accessing from their phone. Worse, they usually then go to a competitor's site.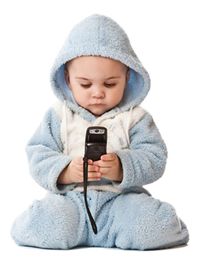 ---
Creating a strong mobile web presence is critical to doing business in today's world. Your customers on the go need your site to look great on the small screen of a smartphone, be simple to use and provide all the information they're looking for up front.
Also, the thing to remember is that when a typical user is on a smart phone doing a search, they are most often needing something immediately, such as a phone number, a business location, directions, etc. They are looking for information that is relevant to making a purchase decision...NOW! So if you don't have a mobile enabled website, and your competitor does, where do you think they'll go?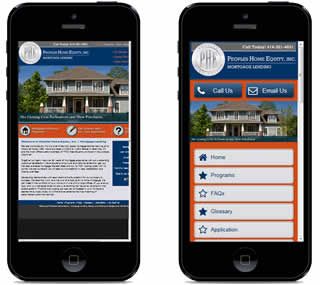 The same website, only smaller
In order to fit your website and business message into someones pocket you'll need to create what is called a responsive website. A responsive website is a website that can "respond" to any viewing environment: desktop, I-pad, smartphone, etc., by adjusting to the screen-size. However, doing this can be costly and still will not always format correctly on a smart phone. There are typically always issues with image loading, navigation and text sizing, which can cause someone to leave in a hurry only to lose them to your competitors.
The best solution is to build a website for full-size users and one for mobile device users. When done correctly, the site will automatically detect how your visitor is seeing the website, and then send them to the correct version. Mobile web design is about building a seperate version of your current website, specifically formatted for smart phone delivery. It's about adapting the features, design and content for a different type of user experience.